I would like to inform you again about the criminality and corruption of my country Quebec / CANADA kingdom of frauds, torture and corruption. Yes, I have been torture in Canada and this government crime made me disable for life. As you know, torture is illegal all over the world and Canada did sign International treaty against torture, normally you should ''react'' if you are against this kind of crime ? Or maybe you like to be accomplice of criminal tyrants that love to destroy life by crimes, frauds and torture ?
One of the mandate of the Justice ministry of CANADA is to insure that all Canadians have access to independent and impartial judge (or justice system), Canadian justice minister Jody Wilson-Raybould never even reply to my hundred's of e-mail asking for justice.
To make a long story short, Robert BOULERICE a civil servant of the Quebec government working for the CSST (CSST mean Commission de la Santé et Sécurité au Travail, the branch of the government responsible for dealing with health and safety at work ) did falsified my medical diagnosis to escape payment of indemnity following a work injury. The falsification of a medical diagnosis is by itself a criminal offense in regard to the criminal code of Canada and it's surely a criminal negligence from the civil servant of the government.
This false and fake diagnosis have been submitted to two doctors that also work for the government and corrupt doctors Louis E. ROY neurologist and Paul MAILHOT orthopedist ''play dumb'' and produced a false conclusion saying that I was fit to work, the facts and evidences and scientific proofs show that I had a ruptured lumbar disk (a medical emergency for a surgery). This crime forced me to go back to work and for ten weeks I had to work on aircraft parts (I was a specialize machinist and a tool maker in the booming aircraft Industry in Canada) that weighted from 100 to 125 pounds over my ruptured disk.
This session of torture of ten weeks created a spine cord compression thus created many severe neurologic damages that leave me disable for life, this aggravation of my already severe condition should had never happened but the government choose to cheat and lie trying to save some money at the cost of destroying my life and my my heath. First duty of any government in the world is to protect the security of their citizens, not to destroy life by frauds and crime.
I made a complaint to the ''Collège des médecins du Québec'' the authority that have the mandate to protect the population against negligent doctors but they do not ''see'' anything wrong with doctors that ''protect and serve'' of organize crime of the CSST producing fake diagnosis. This is total corruption of the ''Collège des médecins du Québec'' and of course creating injustice. Even worst, the ''Collège'' is sending a message to the government that say that they can cheat, lie, destroy life and it's OK to do so !
I sued the two corrupt and criminals doctors in superior court for malpractice, and the corrupt judge Hélène POULIN j.c.s. did not ''see'' anything wrong either with a crime of torture, again this is total corruption of the Quebec corrupt justice system.
This is where the Canadian justice minister should intervene and have a duty to do so, but they know I'm right and Jody Wilson-RAYBOULD is sweeping under the carpet this crime of fraud, torture and corruption of the Quebec government that made me disable for life.
My doctor even confirm on a TV program made by Radio-Canada that his diagnosis have been falsified ! Here a direct link of the Radio-Canada program where they expose this crime, see at 5 minutes 40 seconds ... (in French).
Even worst for me, I had about 10,000 pages of documents and evidence that showed how corrupt is our justice system on Internet and a henchman crook lawyer of the CSST made a perjury in court (here is an other criminal offense) to fine me $5,000.00 with tree months in jail ... yes, the government cheat and lie, he make you disable for life and jail you if you are not happy !!!! Again, this is total corruption and even prostitution of the Canadian justice system. The judge Gaétan DUMAS j.c.s. wrote that if I erase my web site I could be released from jail after one month .... again total corruption of the Justice system. So please do not believe Justin TRUDEAU and Christina Alexandra "Chrystia" Freeland when they say that we have ''free speech Right'' in Canada, they are hypocrites accomplice of a crime of fraud and torture of the Quebec government.
Resulting from this crime my main diagnosis are neurogenic bladder and neurologic intestine witch created incontinence, erectile dysfunction, chronic pain (in short a cauda equina syndrome) and last September 2015 my neurogenic bladder developed a not curable cancer, the doctor had to remove my bladder as the science of medicine predict as a prognostic for neurogenic bladder.
Quebec labor minister Dominique VIEN (responsible of the CSST) should also intervene, but prefer to sweep under the carpet the frauds of the CSST and she let the CSST destroying life, again this is total corruption of the Quebec criminal government and she never reply to my communications as my criminal and highly corrupt MP Luc FORTIN of Sherbrooke.
Justice, democracy and Human Rights are only an illusion in the kingdom of frauds, torture and corruption of both the Quebec and the Canadian governments.

So please, do not believe a word coming from Canadian prime minister Justin TRUDEAU, Christina Alexandra "Chrystia" Freeland or criminal Philippe COUILLARD Quebec prime minister (as a neuro surgeon, COUILLARD know and understand the consequences of lifting 100/125 pounds weight for ten week over a ruptured disk, he is born criminal and nothing can cure a real psychopath.
Justin TRUDEAU father (Pierre Elliot TRUDEAU) created the Canadian Charter of human rights and freedoms and his son violate the Charter, total corruption, he have no respect of life, no respect of physical integrity, no respect of the Charter, no respect of his father. Physical Integrity, justice and Human Rights represent nothing for the criminals Canadian parliament and the Senate.
These peoples did not respect my physical integrity and my Human rights, I do the the same for them !
No body on this planet will ever kill my right of free speech, they tortured me, they destroy my life by fraud,
I will denounce this crime as long I don't obtain justice.
No Justice No Peace
"Unthinking respect for authority is the greatest enemy of truth"
Albert EINSTEIN
Thank you for you attention,

Jean GODBOUT
Sherbrooke (Quebec) CANADA


(Quebec scandal) ... https://en.wikipedia.org/wiki/Duplessis_Orphans
(CANADA scandal) ... kingdom of frauds, torture and political corruption ... https://en.wikipedia.org/wiki/Sponsorship_scandal
Quebec / CANADA Crime of torture ... http://jeangodbout.ca
Conform copy send to all members of the European Commission (I will not repeat the same letter each time, just the proofs of expedition by E-mail).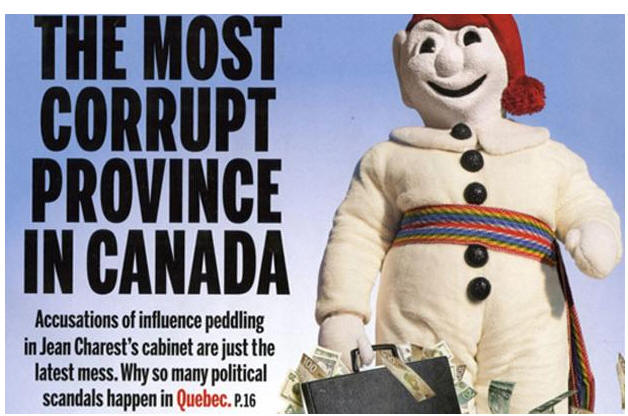 Sent: Wednesday, February 08, 2017 5:16 PM
Subject: Corrupt and criminal Quebec government want to complaint about the Washington Post.
The Washington Post, 1301 K Street NW, Washington DC 20071.
Hello Washington Post,
that the Quebec government want to complaint about the Washington Post who said that the Quebec is violent and racism.
Quebec Government is VERY very Very violent, that a real truth.
I have been torture by the Quebec government and this crime made me disable for life.
I know it's hard to understand if you are not a doctor, but I have been force by a crime of Robert BOULERICE a civil servant of the Quebec government working at the Quebec CSST or now CNESST, this guy falsified my medical diagnosis while I had ruptured lumbar disks, this is a medical emergency for a surgery. This crime force me to go back to work and for ten weeks I had to work on parts that weighted from 100 to 125 pounds while I was ''supposed'' to be in a surgery room in emergency. This is real torture and a very very very violent crime cover-up by corrupt Martin PRUD'HOMME chef of the Quebec corrupt provincial POLICE. In fact, Quebec is a criminal organize crime that love torture, they love to destroy life, they know they are protect by corrupt criminal POLICE that cover-up the crime and frauds of the Quebec governement.
If I can help you in the issue, I would be glad to testified in court that the Quebec and Canadian governments are criminals and extremely violent.
-------------------------------------------------------
Sent: Wednesday, February 08, 2017 5:18 PM
Subject: Accusé de réception

Nous accusons réception du courriel que vous adressez au premier ministre

Soyez assuré que toutes les correspondances que nous recevons sont considérées et lues attentivement.

Le cabinet du premier ministre vous remercie.
--------------------------------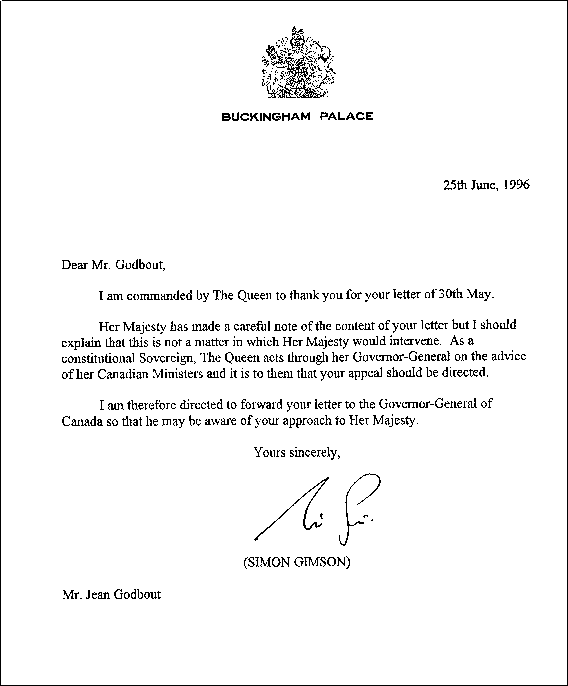 --------------------------------------------